Science Policy 2020 - 2024: 'Regulating with the knowledge of tomorrow'
Today the MEB publishes its Science Policy 2020-2024. Under the heading 'Regulating with the knowledge of tomorrow', eight main themes form the foundation on which we will shape our policy on regulatory science in the coming years.
Science is one of the MEB's core values. This Science Policy 2020-2024 describes the strategic direction of our scientific activities, which help us to innovate and improve our assessment of medicines. "To make medicines available that are both safe and effective, we need to do our job as good as possible. Scientific research helps us to improve our assessment of medicines, to gather more knowledge and thus to do our work better ", says Prof. Marcel Bouvy, MEB Board member and chair of the science committee.
Eight main themes
The Science Policy comprises eight main themes, which are derived from the MEB's Strategic Business Plan 2020-2024. "The themes are based on our daily work and are in line with the entire lifecycle of medicines," explains Science programme manager Dr. Marjon Pasmooij.
Replacement, reduction and refinement of animal tests (3Rs)
Advanced Therapy Medicinal Products (ATMPs)
Data-driven assessment
Personalised medicine & biomarkers
Medical devices
Generics
Medicines used better
Safety and effectiveness after authorisation
Although these eight main themes define the course we are going to follow in the coming years, this does not mean we are prevented from exploring other avenues. We will continue to pay close attention to any developments which influence our work and public health.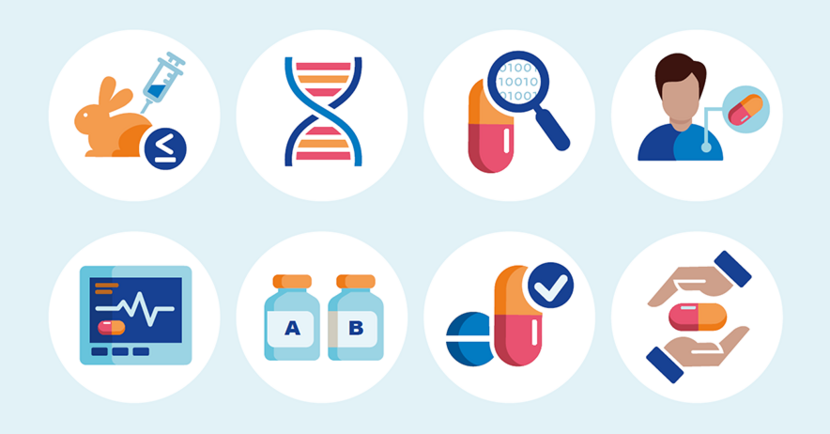 Collaboration is key
All research the MEB is involved in, is based on collaboration with external parties, such as fellow medicines authorities, academic groups, pharmaceutical companies, knowledge institutions and other stakeholders. "Staying in touch with a large international network is very important," says Marjon. "Of course the science is driven by our own core values, but collaboration is essential."
Patient perspective embedded in all themes
In this Science Policy there is more attention for the patient perspective says MEB chair Prof. Ton de Boer. "The patient perspective is part of every single theme. The benefit-risk balance, the trade-off between efficacy and safety, is the main goal of our assessments, in which we always take the patient perspective into account. It is also important in research that that perspective is present."