Minister Bruno Bruins launches initiative for more reliable, easier-to-find information on medicines
Patients need reliable and comprehensible information on medicines that is easier to find online. In order to achieve this, Bruno Bruins (Minister of Health, Welfare and Sport) has launched the Network Patient Information today. Seven organisations today signed a letter of intent and will be working together on achieving this goal. The first specific step to be taken will be to link four different websites: the Netherlands Medicines Authority (MEB), the Netherlands Pharmacovigilance Centre (Lareb), the GPs (NHG, Thuisarts.nl) and the pharmacists (KNMP, Apotheek.nl).
'I want patients to have the best possible information about their treatment options. And of course, that includes medicines. Information needs to be easy to find and comprehensible, and this network will help to achieve this. For instance, together with their GP, people can decide which care would suit them best.' - Bruno Bruins, Minister of Health, Welfare and Sport
The Research Institute NIVEL, the Dutch Centre of Expertise on Health Disparities Pharos, and the Patients Federation Netherlands will all advise the participants in the Network. With their relevant knowledge, the Network can take into account the requirements and preferences of people who use medicines in the Netherlands.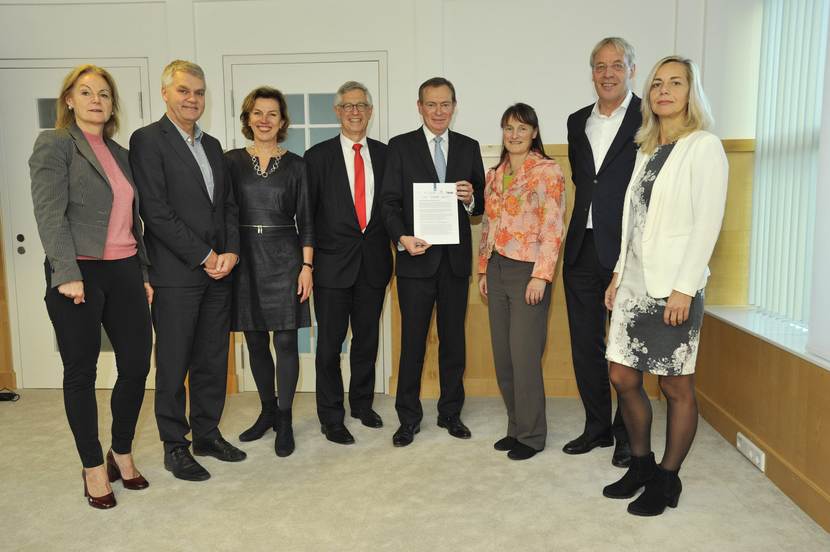 Why?
Many Dutch people use medicines. It is important that they are fully informed about the effects and risks of the medicines they use, and how to use them properly. The Ministry of Health, Welfare and Sport asked NIVEL to research patients' informational needs in 2016. One of their conclusions was that online information on medicines is too fragmented. Sometimes it is unclear whether a particular website is reliable and information about medicines is not always easy to find or understand. The partners of the Patient Information Network will now work together to make the search for reliable online information on medicines easier. Priority will also be given to improving the comprehensibility of information on medication . This can be done by using clearer language and animated videos, for instance.
Netwerk Patiënteninformatie: straatinterview